Winback- vs. Re-engagement campaigns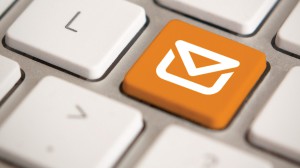 According to Salesforce Marketing Cloud definitions and uses of Re-engagement- & Winback campaigns can vary, but at their essences, these two types of campaigns do differ. Re-engagement campaigns are, most often, used to improve email deliverability. Winback campaigns, on the other hand, primarily uses purchase data as its driver and are most used to incite a purchase.
If  a customer hasn't purchased from you in a given period of time you send them an offer to try to entice them to purchase again. They may have been opening every email you've sent, but do not forget that the goal of the Winback campaign is to incite a purchase.
It is also important to understand that it's important to remove addresses from your list that hasn't opened or clicked in a period of time. Performing this kind of list hygiene on a regular basis ensures you stop sending to people who don't want your email (thereby saving you money), and it ensures your emails make it to the inboxes of the subscribers who really do want your messages. It is therefor important to not use list-size as a KPI, but instead use engaged list size as an alternative – look at what portion of your list is engaging with your messages, and focus on growing that segment.
Overview of the differences between Re-engagement- and Winback Campaigns: