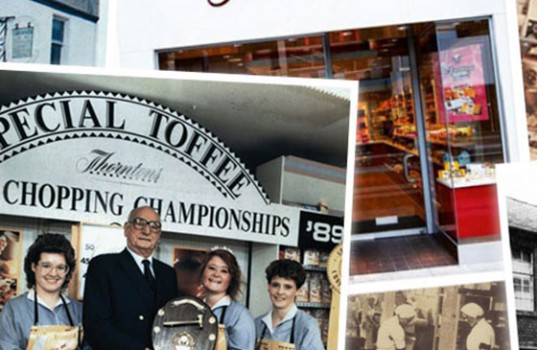 Confectionery brand Thorntons has turned to Fresh Relevance to reduce its cart and browse abandonment, and capitalise on key seasonal events like Easter.
Initially, the company attempted to tackle cart abandonment by proactively reengaging with potential customers through re-targeting via paid advertising. eCRM Manager at Thorntons, Mike Aspinall explained: "This approach performed well, but we identified a clear benefit in moving our strategy towards email communications. We wanted a way to effectively capture cart and browse abandonment data and use it to communicate directly with shoppers, to persuade them to complete their purchase."
Together with Fresh Relevance, Thorntons developed a series of triggered emails that are live all year round, specifically targeting shoppers who abandon their transactional journey.
Aspinall said: "We use two variations, one focusing on abandoned baskets and the other browse sessions. These are specifically designed to reengage the shopper at their specific point in the journey and convert otherwise lost sales opportunities."
To capitalise on seasonal periods Thorntons have also introduced Advanced Countdown Timers, as Aspinall noted: "The Countdown Timer from Fresh Relevance adds a sense of urgency to our email communications, which is especially important in the lead up to Valentine's Day, Easter and Christmas to ensure customers know the cut-off dates for deliveries."
"The triggered emails account for approximately 6% of all direct revenue from the email channel and most of this revenue is incremental," Aspinall said. "This is a great result, especially as both our email and Countdown Timers require minimal resource to manage after the initial setup."
Article from www.dbm.today
[av_button label='Click here to download the full PDF case study' link='manually,https://d5mvfe3m8w8wu.cloudfront.net/downloads/pdfs/Case_Study_-_Thorntons.pdf' link_target=" size='medium' position='center' icon_select='no' icon='ue800′ font='entypo-fontello' color='black' custom_bg='#444444′ custom_font='#ffffff'] [av_hr class='custom' height='50' shadow='no-shadow' position='center' custom_border='av-border-thin' custom_width='50px' custom_border_color=" custom_margin_top='30px' custom_margin_bottom='30px' icon_select='yes' custom_icon_color=" icon='ue805′ font='entypo-fontello']
For further information on Fresh Relevance please do not hesitate to contact us –>