Social Channels – Customer Service
Your customers are migrating away from phone and email channels when they are in need for Customer Service. Social channels like Facebook and Twitter on the other hand seem to be the new channels of choice – Why?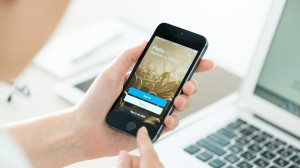 With the phone, customers may have to fumble through a challenging IVR or wait on hold while hearing that "Your call is very important to us" message over and over. If it's so important, why are they on a hold for 39 minutes?
Email isn't much better; to find a company's customer service email address is like trying to find matching socks in the dark. Then customers wait 24 hours to get a response that really just asks for more information, even though they filled out an email form with 76 fields on it.
SO IT'S NOT A SUPRISE THAT SOCIAL CARE IS GROWING SO QUICKLY
The only thing a customer needs to do is to simply take out their mobile device (which is glued to their hand to save time), open their Twitter/Facebook app, type up to 140 characters, and have the confidence of knowing the brand needs to bring their A game in social media. Thanks to the power of word of mouth in social, the consumer really does have your brand's reputation in the palm of their hand.
Priority 1
Listen and engage on your social media channels where your consumers have directly asked you for help or taken the time to praise your brand. Your customers are expecting a timely response, that might mean in under 60 minutes!
Priority 2
Listen and engage proactively with consumers clearly needing assistance on Twitter but not directly mentioning your brand's Twitter account. You may find this can double or even triple your support volume so plan accordingly with staffing before you dive in!
[av_button label='Contact us for more information' link='http://corerelations.com/contact-2/' link_target=" color='theme-color' custom_bg='#444444′ custom_font='#ffffff' size='small' position='center' icon_select='yes' icon='ue805′ font='entypo-fontello']