SmartBlocks: Real-time Content
SmartBlocks are what our Nordic partner Fresh Relevance calls the blocks of personalized- and  real-time content.  You design the SmartBlocks to engage customers and build their journey, and Slot Rules select which one gets displayed. SmartBlocks can be used in your web pages and emails alike,  and in both cases Fresh Relevance render and personalize them in real-time so that your marketing is always up-to-the-minute.
Create your SmartBlock.
The system will give you a little chunk of HTML called a Slot. Copy+Paste this into your web pages and emails.
When the page or email is viewed, Fresh Relevance loads the SmartBlock into the slot, in real-time and personalized.
You have full control and can change what's displayed in the slot, by editing its Slot Rules (marketing rules).
Slot Rules can show different SmartBlocks for different types of shopper, time/date range, brand of product already on the page etc.
The other important thing to realize is that you can change Fresh Relevance Slot Rules at any time – changing the content even after an email has been sent, which can be a life-saver if e.g. you've made an error, or the main product that you're promoting goes out-of-stock.
Here are some examples of different types of SmartBlocks:
| Banner

| Coupons

| Countdown Timers
| Product Recommendation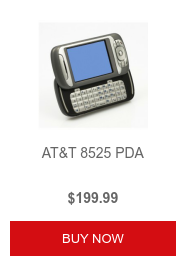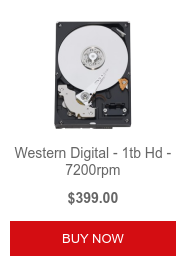 | Social Proof Product Recommendations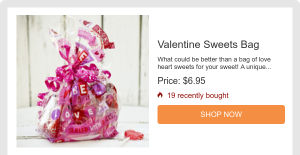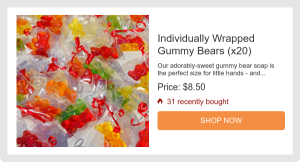 | Twitter Feed
| Web Crops – Like a real-time
| Pop-over email address capture
| Custom