Increase sales with 14 %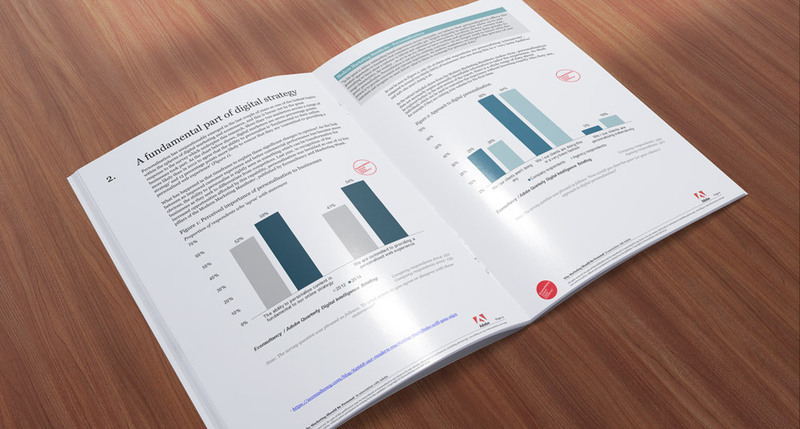 According to Econsultancy personalization has unquestionably emerged in the last couple of years as one of the hottest topics within the spheres of digital marketing and ecommerce.  Econsultancy has together with Adobe produced a report with the topic why marketing should be personal.
 These are the results of the Report:
There is a strong commercial case for personalization – those who are doing it report a 14% uplift in sales.
Personalization is seen as fundamental to online strategy for the majority, though only 5% of companies are personalising 'extensively'.
Email remains the most personalized channel (78%), though desktop is catching up (69%), and more than a third are now personalizing the mobile experience (36%).
70% of companies see technology integration is a key barrier to personalization, and only a quarter say they are using a single, integrated cross-channel technology platform.
The survey revealed a significant gap between the perceived importance of personalizing experiences at the right time, and the ability of companies to deliver on it. Half of the respondents indicated they are not able to target personaliszed web content in real time.
[av_heading heading='Do you want to increase your sales?' tag='h4′ style=" size=" subheading_active=" subheading_size='15' padding='10' color=" custom_font="][/av_heading]
Contact us and we will introduce you to Triggered Messaging* 
[av_notification title='*Triggered Messaging' color='green' border=" custom_bg='#444444′ custom_font='#ffffff' size='large' icon_select='yes' icon='ue83f' font='entypo-fontello']
Real-time multi-channel personalization via Web and Email | Highly personalized triggered emails | Fully integrated with your existing systems
[/av_notification] [av_button label='Read more about Triggered Messaging' link='manually,http://corerelations.com/products/triggeredmessaging/' link_target=" size='medium' position='center' icon_select='yes' icon='ue875′ font='entypo-fontello' color='theme-color' custom_bg='#444444′ custom_font='#ffffff']
---