Digital Marketing Trends to Watch in 2016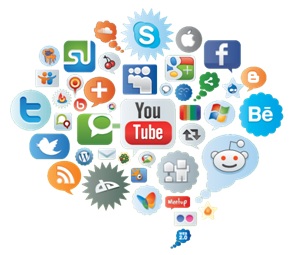 [av_heading heading='Marketing Automation' tag='h3′ style=" size=" subheading_active=" subheading_size='15' padding='10' color=" custom_font="][/av_heading]
Marketing automation? Yes, we know – It's nothing new! Marketers have clearly come to understand the importance of utilizing automation to save time and improve productivity. So why is this still a trend?
Many companies still fall short of implementing a marketing automation system that actually works. 2016 is the year when marketers need to dive in, identify gaps in their sales and marketing funnels, and form an automation strategy to make their jobs easier and their goals more attainable.
[av_heading heading='Mobile' tag='h3′ style=" size=" subheading_active=" subheading_size='15' padding='10' color=" custom_font="][/av_heading]
We already new from 2015 (and 2014…and 2013…) that Mobile Marketing has become hugely important and is a must to give customers what they want and expect. More and more, shoppers are turning to using mobile devices like smartphones and tablets to research a product, comparing deals online, finding a retail outlet, and most importantly, making the purchase. So, be sure to not lose out on sales by making sure your mobile shopping experience is user-friendly. Mobile will therefore remain on the forefront, so marketers will be need to continue building mobile marketing strategies!
[av_heading heading='Content Marketing' tag='h3′ style=" size=" subheading_active=" subheading_size='15' padding='10' color=" custom_font="][/av_heading]
Going through article after article, researches after researches  we noticed the buzz around "Content Marketing". We already know personalization was the key trend durring 2015 (and will continue being crucial for companies digital marketing in 2016), but what about the buzz around content marketing?
The way marketers interact with customers changed dramatically in the last few years. One of the newer trends is content co-creation, which means that brands create content together with their customers. Co-creation allows and encourages a more active involvement from the customer to create a valuable experience. Your aim as a company is to turn your customers into brand fans.
Just look at the possibilities on Social media. Through Social Media companies could now gain access to costumers opinion in real time, rather than resort to expensive market surveys. You should therefor work on creating value for your customers to make them feel special and important for the brand by collecting information they share. Have a two -way communication to ensure that your customers are inspired and motivated to engage with the brand in a meaningful way.