Determining who to reengage!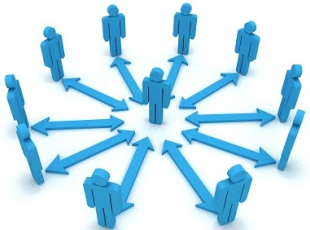 Matt Byrd (2014) wrote an interesting blog post for Litmus about the value of reengaging subscribers. He describes customer relationships with subscribers begins just like any other, with a pretty exquisite honeymoon period, but as time passes interest tends to wane. This on the other hand doesn't mean you and your subscriber have to grow apart. Through strategic reengagement campaigns, you can remind subscribers that you're unforgettable!
Reengagement Campaigns
Subscribers stop engaging with brands' emails for a wide variety of reasons. The opens naturally trail off and clicks fade away over time. Although you'll find many subscribers just turn out not to be the right fit for you, but on the other hand, many of them can be won back.
Reengagement campaigns are your opportunity to remind your inactive subscribers why they were attracted to your brand in the first place. By effectively targeting your unengaged subscribers with a well-timed strategic message and reinforcing your value proposition, you can renew your vows and avoid the painful "it's not me, it's you" unsubscribe.
Three major steps comprise a proper reengagement strategy:
Determining who you will be reengaging
Creating your reengagement campaigns
Saying farewell to permanent inactives
Determining who to reengage
The definition of an inactive subscriber will be unique to each company, but ultimately you need to be able to define an inactive subscriber as someone who has not opened/clicked within a certain amount of time.
A few factors to keep in mind when trying to define your timeframe:
Types of behavior: Reengagement strategies tend to be based primarily on email behavior: a lack of opens or clicks over a certain period of time. You could also include onsite behavior and purchase behavior in your mix.
Frequency: You may need to consider longer or shorter timeframes for inactivity based on your sending frequency. For example, a daily deals site might define an inactive subscriber as someone who hasn't engaged with an email in 90 days, whereas a company that sends a monthly newsletter may need to consider subscriber activity over a longer timeframe (usually six months to a year).
Customer lifecycle: If your customer lifecycle is fairly long, or your customers tend to be infrequent purchasers, you will want to consider a longer inactivity time frame to mirror that behavior. Read more about how to ensure lifetime retention >
Instead of making a best guess, analyze your existing subscriber history. Use past data to determine the average amount of time between when subscribers sign up and when they stop engaging with emails, and strategize your reengagement program around that window of time.
Once you've established your definition of inactivity, create a workflow of reengagement emails that begin slightly before that timeframe. For example, if you decide on three months of inactivity, start your reengagement campaigns after a subscriber has been inactive for a month and a half. Try to catch them before they are too far gone, so you have the best chance of winning them back!
Reengagement campaign strategies
When thinking about reengagement, remember that your subscribers haven't been responding to what you've been sending, so you have to send something else.
You can change a few things about your emails to see what resonates. Mix up your content and send something a little out of the ordinary (but still on brand). Try sending each subscriber a personalized promo code, with special messaging about how you haven't seen them in a while. (Make sure you test offers to see what gets the most attention!) You could also highlight a few things that may be new or have changed since they last visited your site.
Consider sending a plain text email from a customer support representative, as a "check-in" with the subscriber. Ask if they have any questions about your product and reinforce the idea that you're there to help.
Still inactive?
Even with a strong reengagement strategy, you will find that some of your inactive subscribers will stay that way. You don't have to unsubscribe or remove them from your ESP, it's in your best interest to stop sending to your inactive subscribers by separating them out from your normal send lists.
Matt Byrd – Litmus.com (2015)
Keep in mind, it's important to not use list-size as a KPI, but instead use engaged list size as an alternative – look at what portion of your list is engaging with your messages, and focus on growing that segment.
[av_button label='Learn more through our campaign workflows' link='manually,http://corerelations.com/campaign-workflows/' link_target=" size='large' position='center' icon_select='yes-right-icon' icon='ffffff' font='entypo-fontello' color='custom' custom_bg='#1C7A17′ custom_font='#ffffff']
---