Cyber Monday Converted Customer Journeys Into Sales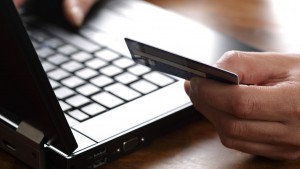 According to Salesforce Marketing Cloud (2014) customers spent countless hours engaging with brands online during Cyber Monday. Marketers were working hard, brainstorming ideas to catch customer's attention, and generating sales.
Here are some key tips for optimizing online customer journeys for online shopping by Salesforce Marketing Cloud (2014):
Focus on the customer experience
This seems basic and instinctive. The importance of this step is to capture a customer and deliver the unique experience your brand can offer through a quality product. One problem you run into is the trade-off between gathering costumer data and maximizing customers' experiences.
Don't be too intrusive by overwhelming customers with an endless stream of email surveys, pop-up windows, or feedback forms. This ruins your costumer relationship just as it is getting started. Find the perfect equilibrium between customer experience and capturing customer insight data.
Offer incentives
Reward can play a big role in the customer journey. Many marketers offer rewards when costumers provide their email addresses and answer surveys. Value your costumers' time and data. Congratulate them with discounts, incentives, and rewards. It will also help you increase the amount of customer data.
Collect data prudently
Remember that customers don't want to give all the data you would like to collect. Therefore, asking for everything all at once can be viewed as burning bridges before even having a chance to build up a relationship with customers. Basic information is always a good start. This opens the relationship and allows you to build trust over time. It will be more acceptable to ask down the road for more data.
Deliver value on social media
After turning your customer into a social connection or a new subscriber, remember that you need to nurture that connection. Don't rejoice too much because it is easy for customers to unfollow, unlike, and unsubscribe. Avoid spamming your social audiences with overt social sales pitches.
Focus on giving them content that will be meaningful to them. Tie this to other channels by offering them exclusive social content, personalized emails, and creative campaigns.
Be original
Your social audiences are looking for authenticity and your posts need to break through the clutter. So, how do you distinguish yourself? Quality and originality will be key.
---
[av_promobox button='yes' label='Contact Us' link='manually,http://corerelations.com/contact-2/' link_target=" color='silver' custom_bg='#444444′ custom_font='#ffffff' size='large' icon_select='no' icon='ue800′ font='entypo-fontello']
Please contact us for more information
[/av_promobox]
---