Automation is helping shape the new landscape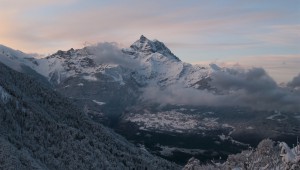 According to Brandingmagazine.com (2015) marketing automation is at the forefront of this new era where marketing and big data overlap. Marketing automation refers to software that mechanizes a marketing campaign by sorting, grouping, analyzing, prioritizing and executing marketing tasks. It sounds simple, but depending on a company's marketing needs and organizational complexities it may require integration between departments and the creation of a common platform to access and distribute information in a bite-sized manner. This type of marketing automation has the potential to generate efficiencies and incite a new stream of revenue for companies, not to mention provide an excellent return on investment. According to Forbes Insights and Turn, marketers who see the importance of marketing automation are three times as likely to report achieving competitive advantage in customer engagement and loyalty than those who don't (74% vs. 24%), and are almost three times as likely to have increased revenues (55% vs. 20%).
Why marketing automation is central to the conversation
By combining the power of big data, analytics, marketing, and technology, marketers can zoom in on insights and access personal data in a fraction of the time. Thus, marketing automation can help marketers improve lead generation through scoring, segmentation, personalized email and campaign management, and one-on-one engagement with customers on a large scale – something that was previously impossible.
Changing consumer preferences are driving the automation trend
What's driving the marketing automation trend? Partially, it's the consumers. Born between 1977 and 2000, the Millennial generation – and its influence on the customization and personalization trend is growing rapidly. On average, 89 percent of Millennials have access to real-time product information that influences their shopping choices. And, since Millennials love mobile technology and social networking, marketers want to use those tools to connect with this new generation of consumers and create personalized experiences that will inspire them to become loyal customers.
Now more than ever, consumers want and expect a customized experience with a brand. In fact, 25% to 30% of online shoppers look for customization options when buying a new product or service, according to a 2013 survey from Bain & Co. It's fair to predict that the trend will only continue. Millennials are constantly looking for opportunities and experiences in which they can express themselves.
Brandingmagazine.com – 2015
---
[av_promobox button='yes' label='BOOK A FREE DEMO' link='manually,http://corerelations.com/contact-2/' link_target=" color='Silver' custom_bg='#444444′ custom_font='#ffffff' size='medium' icon_select='no' icon='ue800′ font='entypo-fontello' box_color=" box_custom_font='#ffffff' box_custom_bg='#444444′ box_custom_border='#333333′]
We offer digital marketing solutions that will help your business increase customer engagement and loyalty through marketing automation
| Let us show you >
[/av_promobox]
---