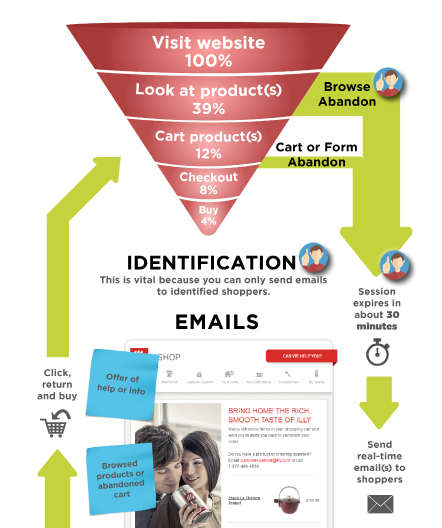 Shopping cart abandonment is a huge challenge in the online retail industry. But it's also a huge opportunity: Approximately $4 trillion worth of merchandise will be abandoned in online shopping carts this year, and about 63% of that is potentially recoverable by savvy online retailers, according to BI Intelligence estimates.
Shopping cart abandonment is increasing, and it will continue to do so as more consumers shift to online and mobile shopping. According to BI Intelligence in 2013, as many as 74% of online shopping carts were abandoned by shoppers. That abandonment rate is up from 72% in 2012, and 69 % in 2011.
Shopping cart abandonment is increasing
An abandoned shopping cart does not automatically translate to a "lost sale", because three-fourths of shoppers who have abandoned shopping carts say they plan to return to the retailer's website or store to make a purchase. Online-only retailers are at a disadvantage to "omnichannel" retailers in this respect because they have fewer channels through which to recover lost sales.
Retailers can reduce the rate of abandonment and increase conversions by streamlining the checkout process and also by retargeting shoppers with emails after they've left a website.
More broadly, an abandoned shopping cart should be seen as a part of the increasingly complex series of steps a consumer might take before finally making a purchase and a strong indicator of consumer interest in a product or brand. Technology that helps retailers collect and leverage online shopping cart data is likely to be a worthwhile investment.
uk.businessinsider.com – 2015
[av_button label='LEARN MORE' link='manually,http://corerelations.com/products/triggeredmessaging/' link_target=" size='large' position='center' icon_select='yes-right-icon' icon='ue885′ font='entypo-fontello' color='white' custom_bg='#444444′ custom_font='#ffffff']
---