4 Major Ways Marketing Automation can Help Growing Businesses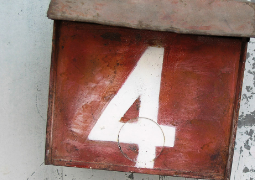 4 Major Ways Marketing Automation can Help Growing Businesses
Do more, stress less
Whether you are just getting started or are a fast-growing, successful business, time is the one resource that always seems hard to come by. Marketing automation essentially adds another member to your team by automating more mindless tasks and scaling personalization — freeing you up to focus on higher-level strategies.
Build a one-stop marketing shop
Having an array of marketing tools spread across multiple platforms doesn't just waste a significant amount of time, it also prevents you from having a complete view of your customer. Marketing automation allows you to pull all of these disparate tools into one comprehensive platform, using the data collected from each to build a full picture of your customers' interests and target your campaigns more effectively. For marketers, this means you can create, deploy, manage, and measure your assets all in one place.
Supercharge your sales cycle
Another common misconception: marketing automation will only benefit your marketing team. Not only does marketing automation put time back in your day, it also allows you to work smarter in ways that will benefit both your marketing and sales teams. By integrating marketing automation with your CRM system, you can give sales insight into their prospects' interactions with your marketing materials, align your process for qualifying and distributing leads, and allow reps to identify the hottest leads at a glance.
See what's working — and what's not
Measuring and reassessing your processes to determine which are having the most significant impact on the growth of your business is a crucial element of modern marketing, so insight into the sales cycle is a marketer's best friend. Reporting features of marketing automation can show you every interaction that a prospect had with your brand—from click to close—allowing you to identify snags and improve the efficiency of your funnel. And having access to numbers that prove marketing's contribution to overall revenue doesn't hurt either — particularly when it comes time to make budget requests.