11 ways to use social media for business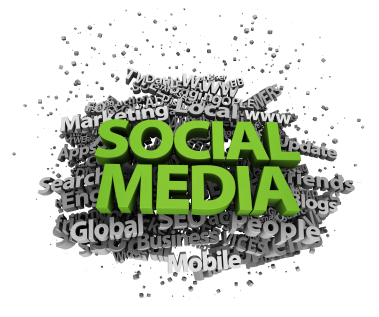 Social media nowadays have been one of the main reasons why people access the internet. People like to post photos, share valuable or impactful content, and use social media to communicate with others. And businesses are no exception to this according to Kris Degioia, Internet Marketing Strategist. If a good content about their product is published online via social media channels, it is worth keeping; but having a product content that is totally wrong can linger in the minds of your customers even though you take your social media account down.
With the power of today's social media, it is just appropriate to know the best ways of using it rather than falling victim to its traps once used the wrong way. With a great content marketing strategy, you can utilize social media even better. Want to know how? Degioia highlights 11 better ways to use social media:
1. Have an Awesome Strategy
It is not an excuse for any business owner to ignore social media, since it is no longer optional. It is also an inexpensive channel for you, especially when it comes to online marketing. Before signing up for a social media platform, ask yourself: Why do it? And then you can create an online marketing strategy that you can use with your preferred social media channel.
2. Post at the Right Time, the Right Way
Part of your responsibility in using social media is ensuring your online visibility. You can achieve this by posting your content at the right time, using the appropriate channel. You can't post a content when your target consumers are not online, especially when you are doing a product promotion. Doing so will just defeat the point of being in social media. Post once a week, or maybe once a day but be careful not to clutter your followers' feed with the same information over and over again.
3. Share Content that can be Shared again
Sharing valuable information in social media is an effective marketing strategy since you allow people to know more about your product or content. It is not just for self-promotion; you want people to be talking about your product or your content. You want them hitting the 'share' button so that information will be disseminated the fastest way. Create a substantial content keeping your target consumers in mind. What do they want? What do they need? You can use visuals to get your message across more effectively. Visual.ly (to create info with graphic visualizations) and pitchengine.com (cool ideas and ways for marketing) are just some examples of tools to rev up your content marketing for your business.
4. Social Media + Blogging = Perfect Combination
For your business, never underestimate the power of a blog. It is an online marketing strategy that is still effective and wins big time up to now. Blogging helps you in your business visibility by giving out more information of your product through visuals, articles, and tag lines. Blog marketing also enables your clients and patrons to share reviews and recommendations in your blog post. Utilize social media by posting content in your blog, and then sharing it onto your social media networks. Your customers will be able to check your blog and then leave comments for inquiries and you might even close a deal by engaging with them. This clearly shows how blogging helps your business.
5. Establish real-time connections
Your customers will definitely appreciate you engaging with them, but be sure it's not too late. A simple thank you for a follow on Twitter should be replied within 1-2 days. Or maybe a reply to a Facebook comment after a few minutes will allow them to feel important and therefore can build a stronger brand loyalty. Never postpone a simple engagement activity because users might think that your business is inactive or you don't totally care at all.
6. Appreciate good comments (as well as the bad ones)
Online businesses, at times, won't make every user or customer happy but you can use social media to communicate and address certain concerns. Responding publicly (in a nice and respectful way) through social media can sometimes turn the conversation into your favor. Don't forget to thank them too for their good praises about your business.
7. Craft Your Message for the Right Platform
Always take note of the purpose of the social media platform that you are using. For example, Facebook is a friend networking site, so your posts can be more casual. LinkedIn, on the other hand, is a social media network for professionals; therefore, your posts should be professional. Craft your messages and content based on the social media platform that you are using. This will help you avoid making the mistake of putting right messages in the wrong social medium.
8. Error-proof your Content
No one wants to read content that contains wrong spelling of words, wrong tenses, and different font styles and capitalization of letters. Take extra time to proofread and edit your content so that your users will continue to scroll down on your content.
9. Use Hashtags, Tweets and Photos properly
Social media marketers are the experts when it comes to properly utilizing social media platforms. You can hire one for your business or learn good tips from them. Use compelling images alongside your content. Boost engagement by using the right hashtag; maximize the use of social media but don't overdo it and don't saturate your post by putting a hashtag in every word that you write. Also, keep your tweets to at least 100 characters, since it has been proven to receive 17% more engagement among users.
10. Take Advantage of Bio
Complete your social media account by updating your bio with your important information, website, and location. Be as creative as you want, so that when people search for you in Google, they will instantly see you and if they are in the same industry as you do, they are more likely to follow you.
11. Be Engaging—the Social Way
Social media is a way for brands to listen, learn, and engage with their users. Effectively utilize social media by establishing two-way communication; instantly reply to comments, and post relevant content in your social media accounts to engage with people from all walks of life, around the world.
We have been using social media wrong (or at least used to). It is indeed a powerful tool for any business. With the right social media marketing strategies put in place, together with these ways to better use social media, optimal profit and business success can be possible.
linkedin.com (2015)
[av_promobox button='yes' label='Contact Us' link='manually,http://corerelations.com/contact-2/' link_target=" color='silver' custom_bg='#444444′ custom_font='#ffffff' size='large' icon_select='no' icon='ue800′ font='entypo-fontello']
Please contact us for more information on how to help you stimulate word of mouth, drive email list growth, and convert followers into loyal customers through our social media solutions! 
[/av_promobox]